Social Media Consulting
If you enjoy posting on your social channels, but don't enjoy the constant algorithm changes and social media format changes – hiring a social media consultant might be right for you.
There is no doubt that you understand your brands voice better than anyone. You can post expert opinions and content better than any outsider – but you haven't read the latest news updates or listened to the most recent podcasts about the latest social media trends. This is where you can partner with our SMART team and make the best of both situations.
We Love Social Media. We Can Help You.
Stop procrastinating and posting mediocre updates. We can tell your story and reach your audience.
What is Social Media Consulting?
Social Media Consultants work closely with the marketing director or department of companies to make sure they optimize their social channels and reach.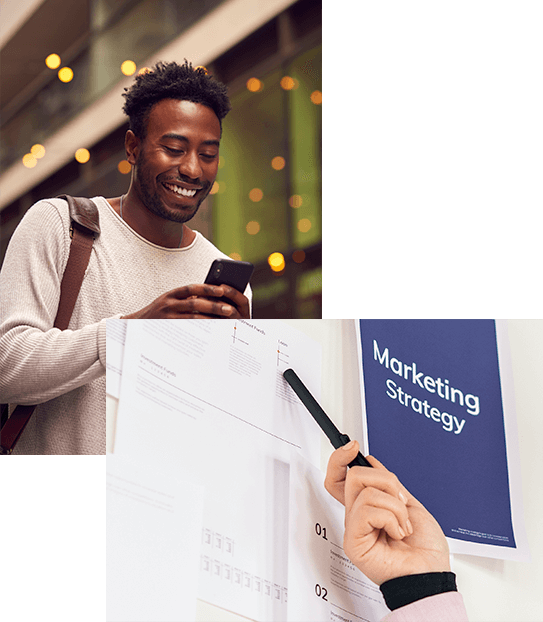 Social Media Consultants live, eat, and breathe social media. If they aren't posting online, they are learning about the latest trends. Not only are consultants very good at social media engagement, they understand what is working and not working. The soul purpose of a social media consultant is to give you a chance to jump the line and use the best tactics without having to do the legwork of learning and understanding the trends.
Social Media Consultants talk directly with small business owners, brands, and marketing departments – helping create and formulate strategies and social media plans that will help get results.
Consultants can help create engaging, funny, or thought-provoking content. They also can ensure that all of the individuals posting on social platforms share the same voice, messaging, and branding.
If it deals with social media, working with a consultant at SMART Social Media Marketing helps make everything work as one.
How Can Social Media Consultants Help?
Most (if not all) social media consultants will customize a plan for you and your company. Social Media Consultants will have a strategy and a consistent process for all brands and businesses, but goals and steps will all be dependent on what you need as a company.
Social Media Consultants can help you:
Create brand guidelines for Social
Organize thoughts and ideas into a content calendar
Develop an organic and paid social media strategy
Utilize a standard process for leads and messaging
Calculate ROI on time/money spent on different platforms
 
It's a social media consultants job to understand the benefits of each platform and tactic. Your social media and digital strategy does not exist in a vacuum. Great Social Media Consultants can speak to all of your social media properties.
Setting SMART Social Media Goals and Strategies
Eliminate the stress and headaches that go along with posting social content for your business. Our team uncovers your voice, understands your goals, and provides engaging content that brings your audience to you.
The main reason small business owners and brands struggle with social media is that they treat it like their personal page.
Most people:

Post anything and everything that ever happens to them – hourly (oversharer)
Communicate only when absolutely necessary, posting life's milestones (hermit)
Post when something comes up – with no major thought or process (mostly everyone)
You probably don't want to be an annoying business, forgotten business, or inconsistent/uninteresting business.
Social Media Marketing is effective when you strategize, create a plan, and set SMART goals.
ur brand and your audience is important in creating an effective social media strategy. Your strategy will involve the platforms you want to use, content you plan to produce, and who you plan to reach. Your strategy shouldn't be - ``I will post when something comes up``.
How often do you plan to post? Are you creating a content calendar? How are you going to handle user comments? You need to have a plan in place and think out your scenarios. It's a lot easier to navigate the world of social media when you have a guide map.
Not every piece of content needs to reach thousands and solicit hundreds of ``likes``. When you create a new piece of content, know who you want to reach and the response you would like. Posting a MEME is certainly different than a Flash Sale - so expect different results.