ABOUT SMART
SMART Social Media is what's needed to compete and STAND OUT in modern marketing.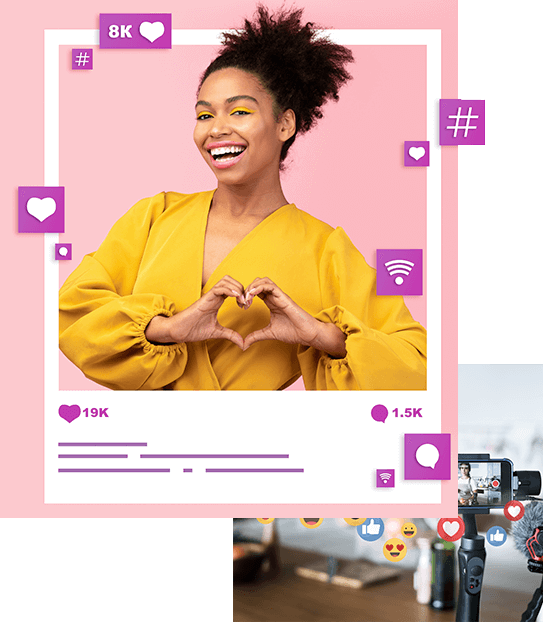 Engage with your Audience
Social Media is more important than ever. Building a community that supports and advocates for your brand makes a huge difference. In a digital world full of noise, be seen and heard by finding your voice and your audience.
Successful Social Media Marketing cannot be phoned in. Creating a following requires strategy, curation, and nurturing.
We Love Social Media. We Can Help You.
If you struggle posting to Facebook, Instagram, and Twitter – stop the fight. Focus on your business and we can help build your reach on social.
Stop procrastinating and posting mediocre updates. We can tell your story and reach your audience.
SMART Social is More Than Our Name
We understand more than anyone that being active on social media gives you a clear advantage. We realize that creating engaging content is difficult. Spending countless hours to create a post that gets one like isn't worth your time.
Our SMART Process
"We found a job we enjoy doing, so we never work a day in our life."
We've worked with brands throughout Wheeling-Steubenville, helping owners and brands create systematic and successful content calendars. We take the time to learn your business so we can create content that you "would say".
SMART SERVICES
Organic Social Media, Paid Social, & Analytics
Whether you want to create original content or optimize a paid social media campaign, we have the tools to make sure you are reaching the right audience.
SMART goals are no good unless you track your results. We have the tools to make sure you are doing more of what works and cutting out what doesn't.